In the 315th edition of the Business Venezuela's magazine, the Venezuelan American Chamber of Commerce and Industry (Venamcham) published it's ranking of the 100 largest companies in Venezuela where Corimon was located at position 36 of the ranking.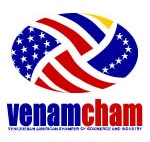 The study took in consideration a number of metrics to evaluate each one of the companies, for example.
Total revenue in 2009
Total revenue in 2008
Growth percentage between the two periods
Number of employees
Productivity (Operating profit / number of employees)
Profitability
Performance
Social responsibility
Click here to see Corimon in the ranking.
The study also included other rankings where Corimon was present occupying the top positions, these rankings are:
Top 25 Companies with the largest number of workers, Corimon occupied position 18 with a total of 966.
Top 25 Social Investment, where Corimon held position 19 with a total of 1.9 million BSF and 15.71% growth between 2008 and 2009
Top 25 Productivity, Cormion at position 14 with an impressive 187.44% growth from the figures obtained in 2008 and 2009
Top 25 Exporters, Corimon ranked in seventh place, where not only revealed a large number of exports but also an increase in the same compared to 2008
Top 25 Performance, Corimon was located at position 18 with a yield of 14.86% better performance than 2008
Top 5 companies in the Chemical Industry Corimon ranks second behind Venoco Industries, this ranking was based on the annual income of companies.

This study demonstrates the importance of Corimon Group in Venezuela and the commitment to the country, workers and investors.
To download this edition of the magazine Business Venezuela, please click here.